Meals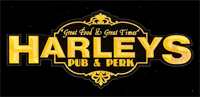 A buffet style dinner will be served in the Main Tent on Saturday evening by the staff of Harleys Pub and Perk, from Mildmay On. The menu offers BBQ Ribs, Roast Beef, Chicken Breast, Salmon filets, Mini Garlic Roasted Potatos, Mixed Vegetables, Relish Trays, Vegetable trays with dip, Mixed rolls with butter, Cold soft drinks, water, and juice, Summer Berry Salad, Greek Pasta Salad, Rice Salad, Buffet Desserts, Coffee and Tea and a large Starfest-theme cake. All are welcome to purchase a ticket for the buffet. To reserve your dinner, please indicate on the registration form the number required, and enclose payment. We cannot guarantee a dinner unless you reserve one in advance.
During the day, the Red Light Cafe provides light meals and snacks on a pay-as-you-go basis from Thursday Noon until Saturday Night. The food includes a Light Breakfast, Burgers, Hot Dogs, Sausages, Peameal On A Bun, Chicken Fingers, Fries (Not After Dark), Ice Cream, Coffee, Tea, Doughnuts, etc. and a chance to sit and chat with friends. The Cafe is open until 2 AM on Thursday, Friday and Saturday Nights.
Cooking is allowed in the camping area on campstoves and charcoal grills. Open fires are not permitted. Restaurants are located in Ayton, Mount Forest, Durham, and Hanover, within a 1/2-hour drive of The River Place.
Because of the large number of people attending Starfest, picnic tables are in short supply. We suggest you bring your own folding table and chairs.
Local Chamber of Commerce links