The Otmar Eigler Membership Award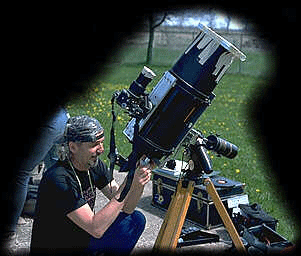 About Otmar Eigler:
Otmar Eigler was a distinguished member of the NYAA from 1990-2000.  He passed away in April, 2000.  Otmar was a wonderful man, full of life, kindness and energy.  Otmar was, among things, an excellent photographer, machinist, carpenter, and amateur astronomer.  He was instrumental in almost every facet of the Club life.  His generous, outgoing and welcoming nature has been missed by all of us.
To ensure that Otmar will be remembered by all and his name known by future generations of NYAAers, we established THE OTMAR EIGLER MEMBERSHIP AWARD, to be awarded yearly to the NYAA Member of the Year.  The recipient will be the club member who has most actively contributed to Club life in the membership year.
Award Winners
2022
Dave Dev
2021
Diane Ferguson
2020
Mark Kaye
2019
Louise McCauley
2018
David Ledger
2017
Ramesh Pooran
2016
Tony Ward
2015
Rosemary Kelsch
2014
Heide DeBond
2013
Norm Folkers
2012
Cathy McWatters
2011
Glenn Slover
2010
John Merchant
2009
Malcolm Park
2008
Bill Crutwell
2007
Richard McWatters
2006
Peter Tattersall
2005
Danny Driscoll
2004
John Clemmer
2003
Marc Castel
2002
Bonnie Bird
2001
Andreas Gada